The kids have all moved out and got established, you barely use that second vehicle anymore, and you don't remember the last time you dug through all the treasures in your basement – maybe it's time for a resizing?
For countless Calgarians reaching retirement, continuing to own a huge multi-floor home with an enormous yard simply isn't practical anymore. Why spend all that money and effort on maintaining space that's not even being used?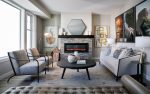 Live Comfortably, without the Clutter
The single-level, bungalow-style townhomes at Retreat in one of south-east Calgary's most desirable neighbourhoods offers an opportunity to focus more on the important things (which, often aren't things at all). Best of all, you really don't have to sacrifice anything. With floorplans that maximize every square-inch, you likely won't need to replace any favourite furniture pieces – even your king-sized bed!
Ask almost anyone and they'll likely tell you they have way too much stuff at home. Even Liz Mansfield, Community Manager with Retreat, explains how her downsizing journey has been more of an odyssey for her. "I could probably downsize another 50 per cent," she says. "I downsized considerably. It was difficult, but I absolutely love it."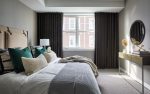 Understanding the Resizing Process
Going through her own downsizing process has helped Liz build empathy for the customers she sees. For people moving from a 2,000 square-feet-plus single family detached home to a bungalow-style townhome, the difference in space can be shocking at first. But Liz's personal experience helps her guide potential homebuyers with advice on how they could make a downsized life work for them.
"People don't want to sacrifice things like their furniture when it comes to moving into a new home," says Liz. Thankfully, the bungalow-style townhomes can accommodate even some of the most elaborate living room sets.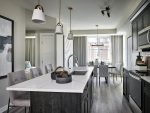 Ease of Living on a Single Floor
With all of the living space on a single floor (as opposed to the two-floor designs in most townhomes), more of the square-footage can be used – making the homes space feel much larger. In addition to the living space, the bungalow-style townhomes offer a garage and more storage space underneath in the basement. "People really appreciate being able to downsize while keeping their king-sized beds and living room sets," Liz says.
Downsizing can be made much easier when you have a space to move into like Retreat's bungalow-style townhomes. With a well-planned layout, smart design, and a team who understands what it takes for downsized living, it's easier to focus on what to keep and why it's important. The Retreat townhomes at Cranston's Riverstone could be the remedy that reignites a passionate fire in your life!